High View Travels and Tour Pvt. Ltd.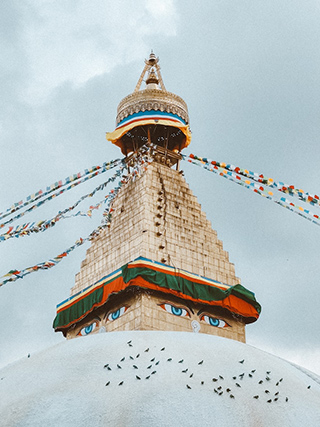 It is with great pleasure and honor that we present ourselves as a prominent and thriving travel company and eVisa Center in Nepal. High View Travel & Tour Pvt. Ltd takes pride in providing a comprehensive range of services within Nepal. Our dedicated teams of experienced professionals possess the expertise to meet all our clients' requirements with utmost satisfaction.
Nestled within its borders, Nepal encompasses a wealth of cultural, historical, and natural treasures. Renowned worldwide for its awe-inspiring Himalayas and revered as the birthplace of Lord Buddha, Nepal stands proudly as one of the premier tourism destinations in South Asia. Its captivating blend of heritage and natural splendor offers an unforgettable experience for visitors from across the globe.
We are delighted to introduce our company as an authorized eVisa Center in Nepal for Malaysia. By choosing our services, you will experience the utmost professionalism and efficiency of our team, ensuring prompt visa reception that will save you time and eliminate any hassle. Instead of navigating the fixed procedures of the destination country on your own, our expert assistance will guide you smoothly through the process.
In addition to facilitating eVisa applications for Malaysia, we also offer a range of additional services, including Ticketing and Tours. As we continue to grow, we aspire to become a leading force in the Travel & Tourism industry and establish ourselves as a premier eVisa center in Nepal.
At High View, our primary objective has always been to ensure utmost client satisfaction by delivering high-quality services that yield maximum value and continued customer contentment. We prioritize understanding consumer needs and strive to provide exceptional services, aiming to achieve utmost customer satisfaction. Our commitment to excellence is reflected in our utilization of premium products and services, procured through reliable, professional, and personable operations. For a delightful experience during your visit to Malaysia and other global destinations, rely on High View's eVisa center and Ticket and Tours service.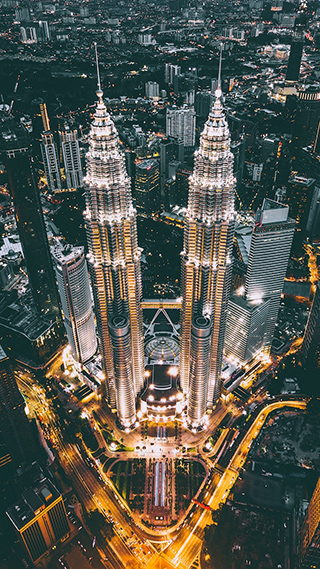 Vision
Our vision is to emerge as a premier Travel Agency, setting new benchmarks in the industry by delivering high-quality and efficient services that exceed customer expectations. We also strive to establish ourselves as one of the most reputable and esteemed e-visa service agencies in Nepal, known for our excellence and reliability.
Mission
At highviewtravelnepal.com, our mission is to go above and beyond expectations in delivering exceptional services. We are committed to crafting distinctive travel experiences that are both socially responsible and environmentally friendly. Our dedicated team endeavors to provide our clients with the utmost satisfaction by offering unforgettable travel experiences that surpass their expectations.
Objective
The primary objective of High View Travels & Tour Pvt. Ltd. is to specialize in providing e-visa services for Malaysia and offer comprehensive tour and travel solutions. Our current business activities encompass a range of services, including visa services for Malaysia, airline ticket reservations and sales, domestic and overseas tour packages (inbound and outbound), corporate and group incentive tours, hotel booking reservations, vehicle rental services, visa application services for other countries (e.g., UAE, Muscat, Vietnam), and miscellaneous services related to travel and tours.
Our aim is to expand and develop our presence in the travel industry, aligning with government policies to bolster the country's tourism sector. Leveraging the expertise and experiences of our directors in their respective fields, complemented by the innovative ideas of our dynamic team, we strive for seamless and efficient operations. By fostering strong partnerships with various stakeholders, we seek to explore new markets, both in domestic tourism and international travel.
With a strong emphasis on e-visa services, High View Travels & Tour Pvt. Ltd. contributes to promoting Malaysia as the ultimate tourism destination, enhancing the allure of "Malaysia Truly Asia" for prospective customers.

E-visa Checklist for Nepali Citizens Traveling to Malaysia
Whether you are visiting Malaysia as a tourist, foreign worker, student, expatriate, medical traveler, or a tourist with a VAL (Visa Approval Letter), it is essential to have the following items on your e-visa checklist:
Valid Passport: Ensure your passport is valid for a minimum of six months beyond your intended stay in Malaysia.

Completed E-visa Application: Submit the online e-visa application for Malaysia accurately, providing all the necessary details based on your specific travel purpose.

Passport-sized Photographs: Prepare recent passport-sized photographs adhering to the specifications mentioned in the application guidelines.

Flight Itinerary: Obtain a confirmed round-trip flight itinerary displaying your entry and exit dates to and from Malaysia.

Accommodation Details: Provide evidence of your accommodation arrangements, such as hotel reservations, bookings, or relevant documents issued by the host institution.

Sufficient Financial Means: Demonstrate adequate financial resources to cover your expenses during your stay in Malaysia, substantiated by bank statements, credit card statements, or other appropriate financial documentation.

Travel Insurance: Consider obtaining travel insurance that offers comprehensive coverage for any unforeseen incidents or medical emergencies.

Supporting Documents: Prepare any additional documents required based on your travel purpose, such as invitation letters, employment letters, student enrollment letters, or medical referral letters.

Vaccination Certificates: Check if any specific vaccination certificates are mandatory for entry into Malaysia, and ensure you have the requisite documentation.

E-visa Approval Letter: Once your e-visa application is approved, ensure you have a printed copy of the e-visa approval letter issued by the Malaysian authorities.
It is advisable to consult the Malaysian embassy or consulate in Nepal for precise guidelines pertaining to your travel category to ensure a seamless and successful e-visa application process.
E-visa Categories for Malaysia
When applying for an e-visa to Malaysia, the following categories are available:
Employment Visa: This category is for individuals seeking employment opportunities in Malaysia. It allows them to legally work and reside in the country.

Single Entry Visit Visa: Intended for tourists and individuals visiting Malaysia for a short duration, the single entry visit visa permits a one-time entry into the country for the specified period.

Multiple Entry Visa: This category is suitable for frequent travelers to Malaysia who require multiple entries within a specific duration. It provides flexibility for individuals who frequently travel in and out of Malaysia for business or personal reasons.

Student Visa: Designed for individuals pursuing education in Malaysia, the student visa enables students to enroll in accredited educational institutions and reside in the country for the duration of their studies.
It is important to carefully select the appropriate e-visa category based on your intended purpose of travel and ensure that all necessary documentation and requirements are fulfilled during the application process.